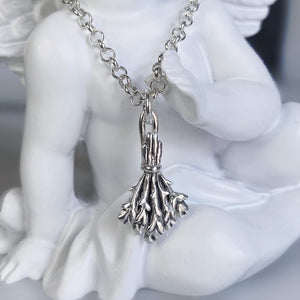 Buy your own roses that last forever.
The Details:

Pure sterling silver .925
Choose your desired necklace length
The Measurements:
Bouquet charm is .75 inches in length and .25 inches in width from widest points on either side
2.5 mm sterling silver rolo chain
All jewelry can be made in 14k yellow, white or rose gold upon request. Please email us at info@drowningbear.com for a quote.